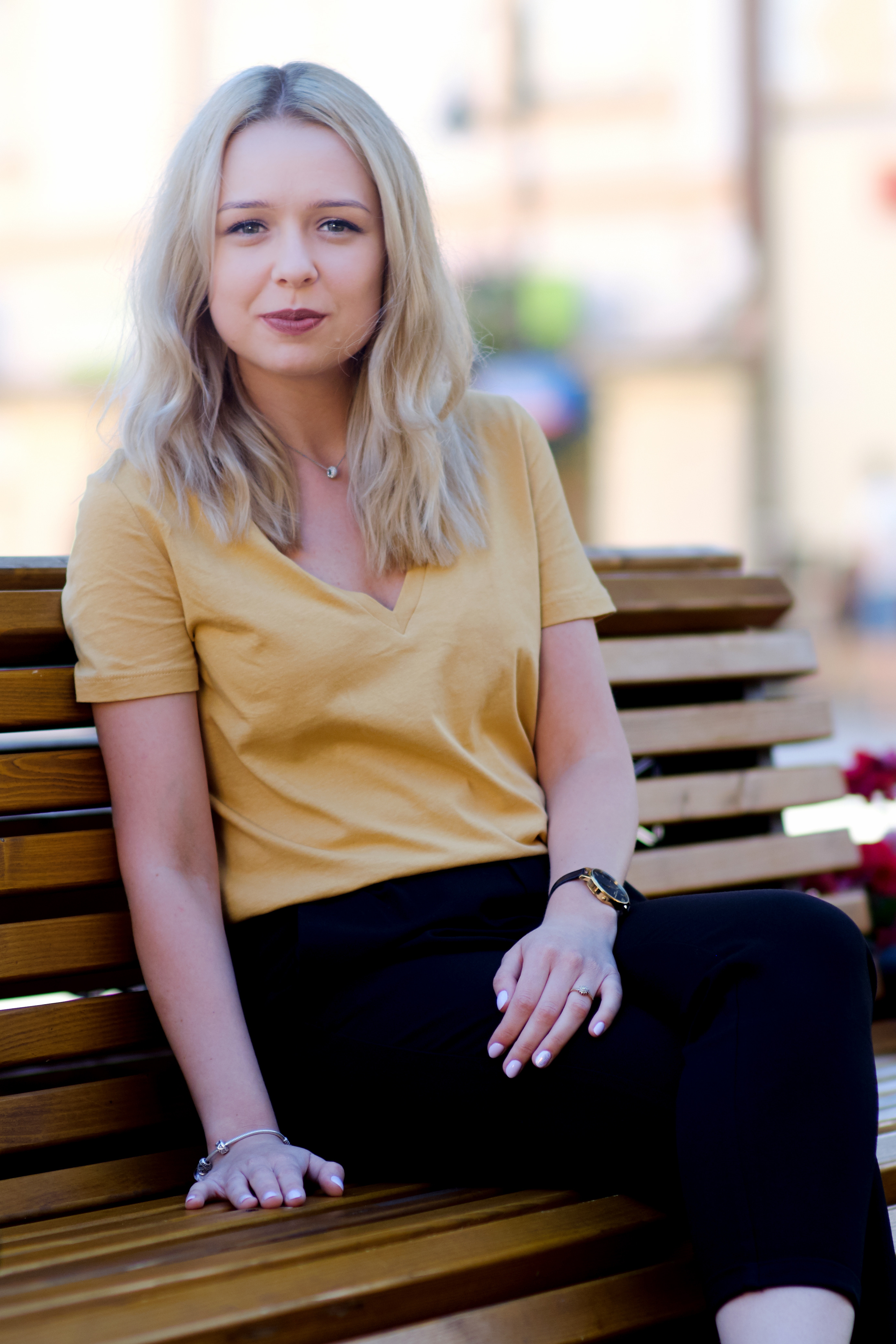 Anna Nagorska
Integrative therapeutic counsellor.
My name is Anna and I am a Clinical Psychologist registered with HCPC (registration number: PYL040726). I am also a qualified counsellor, and I have a Postgraduate Diploma in Therapeutic Counselling. I am currently gathering data for my PhD thesis, which is supervised at the University of Rzeszow, Poland.
I have experience working with adults and young people and have worked with a wide range of issues including anger, anxiety, depression, eating disorders, self-esteem, childhood issues, trauma, bereavement and loss.
I am an integrative therapeutic counsellor, which means that in my work with clients I combine three therapeutic approaches including Person Centred Theory, Transactional Analysis and Cognitive Behavioural Therapy. I use different techniques and methods, depending on the person and the issue I am working with.
Alongside my private practice, I work as a Clinical Psychologist within the CAMHS Acute Unit in Cheadle Royal Hospital. I am also a university lecturer and I teach Health Psychology at the University of Rzeszow.
I am a graduate member of the British Psychological Society and a registered member of the British Association for Counselling and Psychotherapy.
I attend regular Continuous Professional Development (CPD) workshops to keep my knowledge and skills up to date and I meet regularly with my supervisor to support and review my work. I hold a subscription to the government DBS service which is current and up to date.
Qualifications:
Level 4 Diploma in Integrative Therapeutic Counselling, Stockport College
Level 3 Diploma in Counselling Skills, Stockport College
Level 2 Certificate in Counselling Concepts, Manchester College
MA in Clinical and Forensic Psychology, AFM Krakow University, Poland
Professional experience:
Clinical Psychologist- CAMHS Acute inpatient unit in the Cheadle Royal Hospital (February 2022- present)
Psychotherapist- CAMHS- Cheadle Royal Hospital (June 2021- February 2022)
Psychotherapist- Integra Therapeutic Counselling- (August 2019- present)
Psychotherapist; psychology assistant- Eating Disorder Services- Cheadle Royal Hospital (July 2020- July 2021)
Health Psychology Lecturer- the University of Rzeszow, Poland (January 2020- present)
Psychotherapist- Tregenna Group Practice (October 2017- October 2019)
Additional experience: mental health assistant position in Eating Disorder inpatient service in Cheadle Royal Hospital; CBT group facilitator for Self-Help Services Manchester; free-lance therapist for Vesta and Europia organisations.
Additional training:
ADOS-2 assessment training
Supervision training
Working with Young People
Introduction to Transactional Analysis
Introduction to Radically Open Dialectical Behavioural Therapy
Introduction to Schema Therapy
Prevention and management of violence and aggression
Self-harm prevention
Suicide prevention
Safeguarding adults and children
First Aid
Publications: